The Cognitive Dissonance of Being an Apple Fan
Back in the 90s, fanatic Mac users were regarded as a very small group of benign followers of an underdog company.  Though Steve Jobs had long been ousted and was pursuing other projects for much of the decade, the sense of culture he instilled into Apple had long set in with Apple's customers.  And it was a special thing to be a Mac owner (outside of a school).  If you saw someone with an Apple sticker on their car, you'd strike up a conversation with them.  You'd make friends with a PowerBook-wielding stranger you saw on the train.  And people surely poked fun at Mac owners, but you couldn't help but feel a little bad for them, standing up proudly for the dying fruit company.
I've used Apple computers all my life myself, though I didn't buy one of my own until 2003.  Though Apple was clearly on the rebound at this point, it was still very much an underdog company, and I was in a relatively small minority of users.  At this point, Mac users were kind of annoying and preachy about how great their Macs were, but there weren't that many of them.
Fast forward to the present.  Douchebags on Digg coined the term "fanboy" a couple years back (which has got to be the weakest derogatory term for someone I have ever heard and just screams "white nerd made this one up"), and Macs are a mainstream product.  Apple's got enough cash to fill an Olympic sized pool with $100 bills and just swim in it a la Scrooge McDuck.  It's no longer special to be a Mac user.  What's more, there's a huge amount of aggression against Mac users, and usually any criticism of Windows on a message board immediately turns into some long drawn out bitchfest about how being a Mac user means you're some soulless individual who spends his free time fellating Steve Jobs.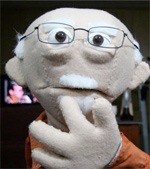 But it's deeper than that.  It's a really interesting struggle facing Apple gadget wielding tech enthusiasts.  Apple is not the friendly fruit company it was in the 90s, where it was kind of adorable to see the small cult following of fans.  It's a giant corporation and it's been dominating every new market it enters.  It's even dominating the personal computer market in certain areas as well, such as the market of college students.  I read recently that 70% of incoming college freshmen in the US are bringing Macs with them.  Apple is mainstream now, and rooting for them is like rooting for Jeff Gordon in the 90s, or the Yankees, or Wal-Mart.
But there's more at play here, too, and that is the part where I get to the cognitive dissonance.  I'm referring mainly to a fundamental shift in Apple's culture.  And by shift, I mean a full 180.  And it makes being a Mac enthusiast a bit more difficult to swallow.
You remember that counterculture thing I was talking about a couple paragraphs ago?  Well, this was started by Steve Jobs back in the 80s as trying to market Apple as a counterculture against "The Man" that was (back then) IBM's behemoth of a corporation.  IBM was made out to represent the status quo that this new generation of youngsters wanted to change.
In addition to this counterculture revolt Apple was pitching, they also were one of the earliest pioneers of an advertising style called lifestyle advertising, which was first started by then CEO of Pepsi John Sculley, who Steve Jobs snatched up.  I like to think lifestyle advertising is very effective on a subconscious level, and it helps you sort of build a user base that is what you want it to be.  And Apple has been big on lifestyle advertising even up to today (though they've slowed down with it since iPhone).
And all this time, Apple is painting its users as the rebels of the worlds, the crazy ones, the rule breakers, the ones that thought they were crazy enough to think they can change the world.  Mac users are the creative ones.  They're often the artists, and the ones who develop revolutionary new things.  In the advent of OS X the Mac became a programmer's toy box, and OS X was once touted on Apple's own website as being "hackable" (in the literal sense of the word, not the colloquial, of course).
Apple's admittedly slowed down on that rhetoric in the past few years, but probably only because they realized what incredible hypocrites they'd look like if they kept that up.  Instead now, Apple's the company that is running the iPhone App Store in a most Orwellian fashion, it has a hypersecretive culture, and product introductions by Steve Jobs really remind me of that 1984 commercial in all the wrong ways: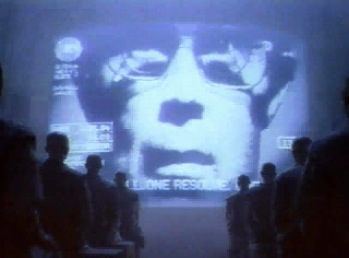 This is the cognitive dissonance Apple fans face.
So, what do we Apple fans do about it?  Do we leave behind our lives and identities as Apple gadgetry lovers?  A few have done this, but often came back when they realized what the world of non-Apple tech is like.  Do we try making sense of Apple's moves and defending them?  I've done this quite a bit myself, understanding a lot of the philosophies behind why Apple does things the way they do.  But then doing this gets you labeled as some sort of Apple apologist (which I am definitely not; there are a lot of things Apple has done that have pissed me off and I don't defend).
To really come to terms with being Apple fanboys and girls in a world of a changed Apple, we need to do what Steve did when he returned to Apple in 1997.  We need to take inventory of what we love about Apple, and why we aren't busily using PC products.  We aren't locked into the Apple ecosystem by any means for the most part; our files will mostly work fine on another platform, and software is available to suit all of our needs.  It's not cost, because Apple stuff tends to command a premium price.  It isn't apathy or laziness either, because most of us Apple fanboys and girls are quite energetic about our tech stuff and aren't ones to just use whatever device they happen to have and live with it.  There are things that keep us attracted to Apple.
It's their products and their intense focus on making them great.  When you unbox an Apple gadget, everything has clearly been touched by Apple hands, right down to the charger and cords.  Devices are incredibly well built, not slapped together like most common digital appliances.  The user experience as a whole has been scrutinized by people who are borderline obsessive compulsive about minute details, because they want to get every last thing just right.  That sort of attention to detail is rare, and you'll definitely never find it elsewhere in consumer electronics and consumer software.  That is the New Apple® culture that Apple is radiating to its consumers.
This culture of superlative excellence permeates through the whole Mac ecosystem.  Software makers like the Omni Group get it.  Use their software and if you're observant you'll notice tons of nice little touches to how the software behaves and feels that you'll only find in software where the developers were obsessed with perfection.  Though the mass appeal of iPhone has gotten it a lot of crapps, you'll find lots of beautiful, professionally designed games from firms like the Iconfactory.  There is still a vibrant community of people who focus heavily on details, and that is ultimately the sort of thing it makes sense to focus on as an Apple fanboy nowadays.  And you don't even have to feel guilty about it.