Photos for iOS: Find All Items From a Specific App
Another little tidbit that I discovered recently: if you are saving a lot of photos or videos to your photo library from a specific app (such as, for instance, TikTok), and you want to collect these images in one place, you can do it pretty easily!
Open one of the photos or videos, then press the Info button. If the item is saved from an app, there will be a button indicating the photo was saved from that app. You can just tap on that, and you'll then be brought to a search screen that shows images from that app.
I then press Show All, then I will select all the photos and put them into an album.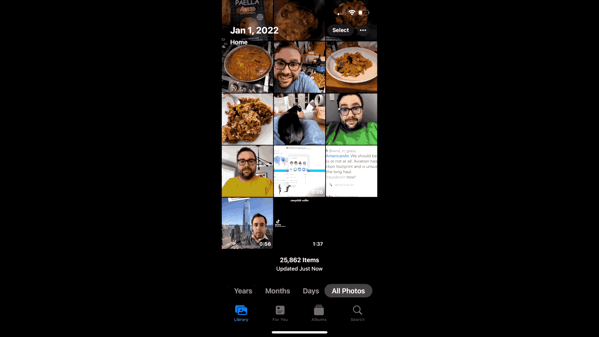 My life would be simpler if I could just make a smart album based on what app the photo was saved from, but smart albums aren't able to be created on iOS, and the Mac version of Photos doesn't seem to keep the metadata about the app a photo was saved from, so for now it has to be done semi-manually.