Searching the Web Far and Wide with Alfred
This is a use case that got me addicted to application launcher style apps before Alfred even existed (back then Quicksilver was all the rage).
It doesn't take that long to Google something; you just go to an open browser window and type something in the address bar and hit Enter. If you're savvy with your keyboard shortcuts you'll know that ⌘L will focus your keyboard on the address bar so you don't even need to lift a finger from the keyboard.
But that still takes a second, especially if you're not in a browser right this minute.
Alfred's got you covered. Look no further than the Web Search feature: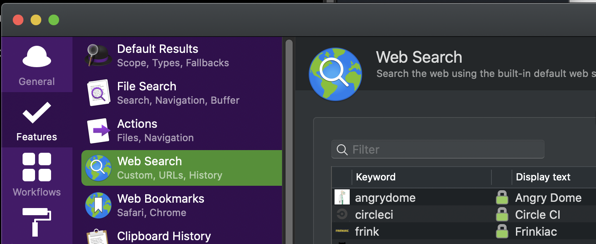 The best part: this doesn't just work with Google; you can search just about any site on the web that supports search. You can jump right into a Google Image Search, for instance (my shortcut for that is gim), or search Amazon for something.